Our independent research forms the foundation of our programs.
It helps us stay cutting-edge with what's working for advisors.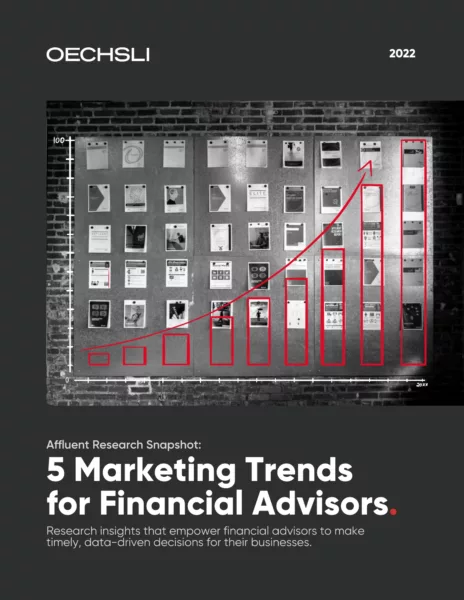 5 Marketing Trends for Financial Advisors
Our 2022 and 2023 research reports highlight how financial advisors can capture the attention and better understand the needs of today's affluent investors. Our reports answer critical questions such as:
How does friendship impact client referrals?
How do investors search for an advisor?
What marketing efforts should an advisor be implementing?
How does friendship impact client referrals?
How does thought-leadership efforts shape affluent perceptions?
How does your website affect affluent perceptions of your business?
How does having a podcast, being an author, or video personality impact your business?
How can you build client satisfaction in your practice?
And much more…
Where should we email your report?
Providing whitepapers, presentations, and podcasts for advisory firms and the mutual fund and annuity companies who serve them.
Here are some of our favorite topics.